Welcome to my website... featuring original images from around the UK.

I hope you'll find something of interest and if it's Kingfisher photos you're looking for you've certainly come to the right place as I believe I have one of the most comprehensive collections of Kingfisher images available anywhere.

I'm now based in beautiful Highland Perthshire - having moved to Scotland in early 2015 - but prior to that I was one of East Anglia's best known Wildlife, Nature & Landscape photographers.

Since my first solo Exhibition in 2008 I have taken part in more than 20 other Exhibitions - including further solo Exhibitions for the Wildfowl & Wetlands Trust in the Gallery at their Welney Wetlands Visitor Centre in Norfolk; for the National Trust in their Visitor Centre at Wicken Fen Nature Reserve, near Ely, Cambridgeshire and for the Great Fen Project in the Wildlife Trust Countryside Centre at Ramsey Heights, Huntingdonshire.

In addition and having presented more than 200 Illustrated Talks to various Natural History & Conservation Societies; RSPB/Wildlife Trust/National Trust Local Groups; Gardening Clubs; WI Groups; Camera Clubs and other interested Groups & Organisations throughout East Anglia and the northern Home Counties, I believe I can rightfully claim to have established a reputation as an interesting, enthusiastic and entertaining speaker - see the Illustrated Talks page for more details of my Talks.

Please note that

none

of my wildlife photographs have been taken at zoos, animal rescue centres, safari or so-called 'wildlife' parks, falconry/bird of prey centres or similar establishments. I have very little enthusiasm for taking photographs of captive subjects and there are none on this website - apart from the few images featuring in my 'Pets, Livestock & Domesticated Animals' and 'Country Pursuits' Galleries.

In my opinion, true 'Wildlife Photography' - as opposed to the more broadly defined term 'Nature Photography' - is all about capturing images of creatures that are wild and free and with the essential elements of good fieldcraft skills, some knowledge of the subject's behaviour/habitat and infinite patience usually playing a major part. I should add that for me the 'golden rule' of Wildlife Photography is that the interests and wellbeing of the subject MUST always come first.

All of the images on the site are available to purchase and full details of the various formats, sizes and prices, etc can be found on the 'Photo Purchases' page.

Incidentally, this website contains only a tiny proportion of my 25,000+ image library, so if you're looking for a particular image/subject not displayed on here please do get in touch as I may be able to help.

I hope you enjoy your visit and, if you do, why not bookmark the site by using the RSS facility - see bottom right of any page - to be informed of updates and additions. And please do feel free to add comments either in the Guestbook or on the individual Gallery pages.



....and don't forget to check out the 'Exhibitions (& other Events)' page - see menu alongside - for details of current and forthcoming Exhibitions, etc.



Jeff Harrison
(Licensed by Natural England to photograph Kingfishers, Barn Owls and Avocets at the nest)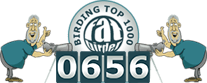 Jeff Harrison's gallery contains 440 photos.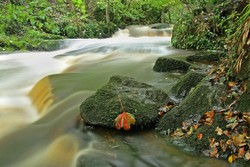 Gallery
Latest additions
(Contains 32 photos)
These are the most recent additions to my website and will eventually be moved to other Portfolios
Kingfishers
(Contains 105 photos)
"The sight of a Kingfisher is a basic human right. You need to see one at least once if you wish to understand the planet we happen to live on. If you have not had the pleasure of seeing a ripping blue arrow skate the surface of the water, you have been deprived of something very important. It is not necessary to be a committed birdwatcher, you just need to be committed to such ideas as beauty and wonder and glory and a nice walk. And that impossible streak of iridescence brings all these things to a casual, chatting stroller in a fragment of a second. They are special birds....." - Simon Barnes - multi-award-winning former chief sportswriter for the Times. He is also a novelist, nature writer and the author of a dozen books, including How to be a Bad Birdwatcher, A Bad Birdwatcher's Companion & How to be Wild
Barn Owls
(Contains 24 photos)
A collection of mainly nest-based photographs taken under a Schedule 1 Licence granted by Natural England. In July 2007 the Barn Owl (Tyto alba) was voted Britain's favourite farmland bird in a ballot organised by the RSPB.
Other Birds
(Contains 96 photos)
This Gallery is divided into a number of sub-portfolios, each relating to a different group of birds - please click on the gallery heading or the photo alongside to enter.
Mammals
(Contains 42 photos)
including Brown Hares, Deer (Red, Roe & Muntjac), Dolphins, Otters, Rabbits, Squirrels (Grey, Red & Black), Stoat and Water Vole
Landscapes & Skies
(Contains 10 photos)
from around the UK
Waterscapes and Waterfalls
(Contains 22 photos)
Scenes of Lakes, Lochs, Lodes, Rivers, Becks & Waterfalls from around the UK
Trees, Plants, Flowers & Garden scenes
(Contains 33 photos)
Reptiles
(Contains 8 photos)
Butterflies & Moths
(Contains 3 photos)
Dragonflies & Damselflies
(Contains 3 photos)
Urban Landscapes & Buildings
(Contains 10 photos)
Scenes from towns, cities and buildings around the UK
People
(Contains 3 photos)
Monochrome
(Contains 7 photos)
A selection on monochrome images.
Abstract
(Contains 16 photos)
Pets, Livestock & Domesticated Animals
(Contains 3 photos)
Country Pursuits
(Contains 2 photos)
Red Deer
(Contains 21 photos)
Since moving to Scotland in early 2015 I have enjoyed many close encounters with the local Red Deer and this portfolio features some of the resulting images.
We often see quite large herds (of 75+) feeding on and moving across the hills behind our house and during the rutting season in October/November the bellowing noise of the roaring Stags is a very familiar sound.