Grass snake (image GS 001)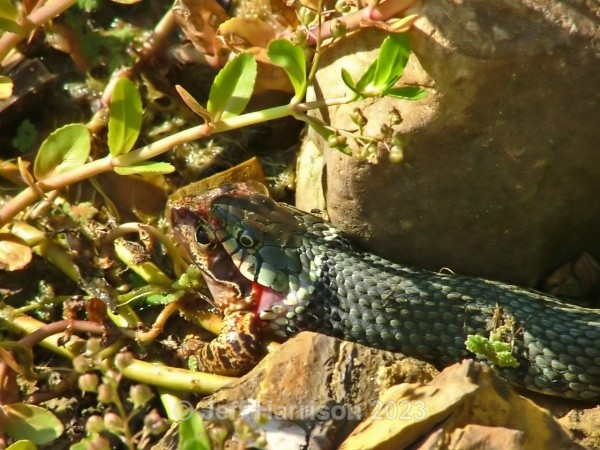 This is something that hasn't been photographed too many times and although a rather gory scene I was lucky enough to witness and to be able to photograph the event by the side of my own garden pond. The poor frog didn't seem to have any idea what was happening as it slowly disappeared.
Grass Snake swallowing a frog!!!!!!